Background Check Solutions by True Hire
Background Screening made
Superior Proficiency
At True Hire, we know that you want to have better quality hires. In order to do that, you need the best background check solution for your company. The problem is you don't want to miss out on good candidates due to slow background screenings, and you can't reach customer service when you need it.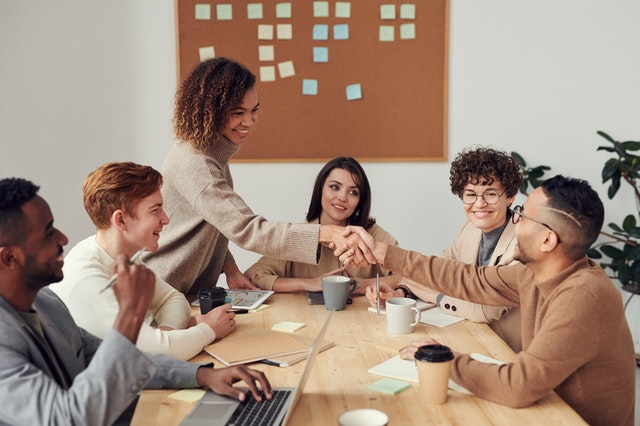 STEP 1
We talk about your hiring process, and learn the needs of both you and your company.
STEP 2
We identify the best screening solution for your company and how we plan to integrate into your current ATS platform.
STEP 3
We streamline the process to automate the intricacy of background checks for large organizations.
TRUE HIRE SERVICES
True Hire provides background checks and HR services for hundreds of industries throughout the United States. Here are just a few to give you an understanding of the solutions we offer.
1.

Pre-Employment
From national criminal database and county criminal searches to employment verification's and drug testing True Hire has all of your pre-employment screening needs handled. Screening potential employees for a criminal history keeps your company, its clients and its employees safe.
2.

Driving Records
Obtaining the driving record is a must for an employee who drives on company time or drives a company vehicle. A motor vehicle report reveals driving history, traffic and safety violations, suspensions and most drug and alcohol violations. True Hire can also serve your DOT needs.
3.

Employment Verifications
Verifying an applicant's current and previous employment assures the accuracy of the application and uncovers lies, omissions and exaggerations. True Hire confirms the dates of employment and the candidate's ending title. We also contact the direct supervisor to obtain job performance information, and, when available, a reason for leaving. (Subject to state regulations)
4.

Education Verifications
An education verification confirms educational background information including dates of attendance and degrees received. This check confirms your candidates' eligibility for the position and their qualifications.
5.

Reference Checks
Validating an applicant's references provides a more detailed insight into his or her work history. References can provide you with qualitative information regarding the applicant's track record; communication and work styles; sense of responsibility; strengths and weaknesses; and interpersonal skills. We offer professional and personal reference checks.
6.

Adverse Action
What happens when you decide not to hire someone based on information found in his or her background check? Are you sending the appropriate letters? Does it take up too much of your time? True Hire can handle this for you! We send FCRA required letters on your behalf. Ask us about adding this service for you!
7.

Electronic I-9
True Hire's electronic I-9 management tool simplifies compliance with USCIS employment eligibility verification requirements for US-based employers. New employee I-9 forms are completed and signed electronically, stored within True Hire's secure web portal and can be updated/retrieved quickly and easily, eliminating the need for cumbersome paper forms.
8.

Drug Testing
True Hire makes it easy for you to incorporate a drug screening policy. We are capable of testing urine, hair, and saliva. We have testing centers located throughout the country to accommodate your needs. Screening can be used for testing new hires, DOT compliance, random checks of current employees and testing after an on-the-job accident.
9.

Fingerprinting
While we always suggest a traditional background check in conjunction with fingerprinting, we understand that some positions or industries require fingerprinting, and True Hire is happy to provide this service to its client. If you need to fingerprint your employees or volunteers, please reach out for detail.
10.

International Background Checks
True Hire conducts background checks globally. We can do criminal searches, employment verification's, education verification's, drug testing, credit checks and more. Please call for details on our international background checks.
11.

Post Hire
Whether it's annual background checks or random drug-testing, True Hire has your post-hire needs covered. It is a common misconception that employers will find out if one of their employees has committed a crime because they would miss work, but that is not always the case. It's important to recheck current employees periodically to make sure they aren't hiding recent criminal activity.
12.

Exit Interviews
It is important to understand why employees leave and what you can do in the future to avoid losing valuable employees. Outsourcing exit interviews with a third party helps to get candid, unbiased information that can be more valuable to the employer than conducting exit interviews in-house.
13.

NAIC Affidavit Verifications
True Hire has performed thousands of third-party verification's. We are approved to perform and have done verification's for every required state's Department of Insurance. With a flat fee and a simple process, our NAIC biographical affidavit program is the best.
We understand you need thorough, accurate results quickly.
Which is why our 26 years in business, and leadership team with over 100 years of combined experience in the screening industry, is there to deliver efficient results and compliance options to process the quantity of reports required for your company.
True Hire is certified by the Professional Background Screening Association which holds our company to the highest standards & utmost integrity in the industry.
We're always here to help with exceptional U.S. based customer service and our leadership is just a call away on a daily basis.
Give yourself more time, better talent, and maximize the power of the people in your organization. Have questions or want to talk challenges and viable solutions? We're here for you.