Entity Substantiation
We are approved to perform and have done verifications for every required state's Department of Insurance. With a flat fee and a simple process, our NAIC biographical affidavit program is the best. We have the knowledge to get your verification done right the first time!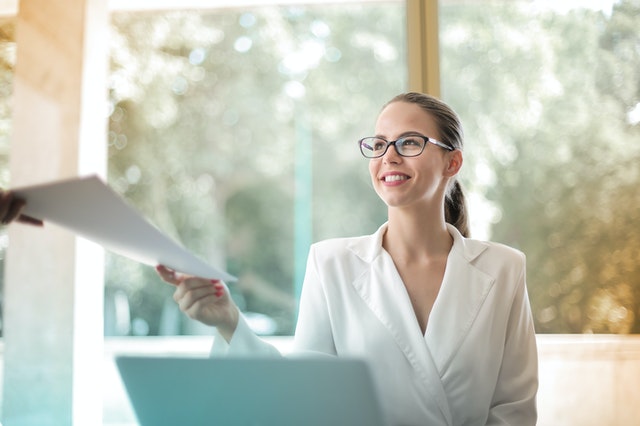 *Interested parties are eligible for a high volume discount.
How much does a verification cost?
No Surprises! We charge a flat fee of $225 per affidavit.
How long does a verification job take?
Most background check reports are completed and ready to submit to the state(s) within 5 to 7 business days.
What states can you do verification's for?
We have done verification's for every required state's Department of Insurance.
What does the process look like?
The process is easy! You sign up, upload the affidavits, and that is it! We will take care of the rest and even send the verification's to the Department of Insurance in the state.
What if I do not have all of the affidavits?
No worries, we can get started on the affidavits you do have. When you have the rest, send them to us and we will get started on those.
Can True Hire rush a job?
YES. You can let your project manager know which affidavits need to be rushed.
Can you send the verification's one at a time?
Most state departments ask for them to be sent as 1. However, True Hire is willing to work around this preference if need be.
Got questions? Let us know.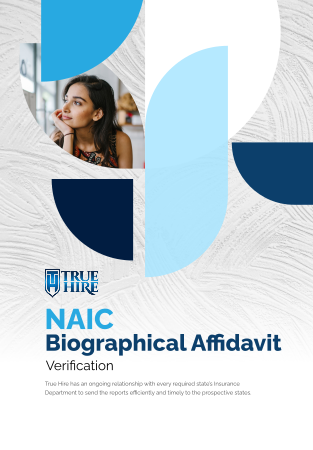 True Hire has performed thousands of third-party verifications for every state's Department of Insurance.
We understand you need thorough, accurate results quickly.
Which is why our 26 years in business, and leadership team with over 100 years of combined experience in the screening industry, is there to deliver efficient results and compliance options to process the quantity of reports required for your company.
True Hire is certified by the Professional Background Screening Association which holds our company to the highest standards & utmost integrity in the industry.
We're always here to help with exceptional U.S. based customer service and our leadership is just a call away on a daily basis.