According to a recent Russell Reynolds study, 72% of employers worry about attracting qualified job candidates, and employees want to know how their careers will fit into the organization's future.
As part of its outreach to employers, Myers Briggs Co. recommended that employers seek employee input on new initiatives in order to build trust and buy-in in the plan. Rather than assuming employees need certain types of policies to succeed, the organization suggested employers speak with them to make plans that reflect the individual personalities of their workers.
In some firms, employees are allowed to work anywhere permanently and fully embrace remote work, while in others, mixed teams have some employees working remotely and others in-person. Understanding people's personality preferences and psychological needs will help you to offer the best possible benefits to your employees.
Companies are still developing work-from-anywhere policies, but there are some steps that staff can take to stay in the running for promotions. Remote workers can get ahead by making themselves available, visible, and clear about their career goals.
Mobile technology combined with an inherent desire to travel is the premise of digital nomadism, and emerging movement seeking to re-imagine the way we work and live.
The Digital Nomad movement
In 1997, a Hitachi executive named Tsugio Makimoto predicted that in the future, mobile technology would enable people to go anywhere in the world and keep working, enjoying the benefits of a New York salary and a Chiang Mai cost of living.
Digital Nomad tells us how current and future technological possibilities, combined with our natural urge to travel, will once again allow mankind to live, work, and exist on the move. This is what just some of the world's major company leaders and thinkers are saying about Digital Nomad.
SOURCE: NOMADFLAG.COM
Download our latest eBOOK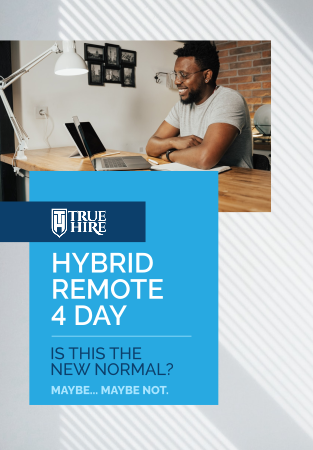 Companies originally embraced remote work that let employees escape their cubicles and avoid commutes, but is this concept sustainable?