As a busy HR manager, things have been going well for you lately. Your company is hiring for numerous positions, so you're conducting daily interviews and encountering qualified candidates who would be a great fit for the company. You're completing all the necessary hiring paperwork, and for once, you feel like you're on top of things.
Suddenly, the regional manager says you're needed for an impromptu meeting. When you arrive to the conference room, you see the company's CEO and legal team seated across the table with an ominous stack of papers. They slide the documents across the table in your direction and it feels like your heart has dropped into the pit of your stomach. Lying before you is a class action lawsuit due to alleged violations of the Fair Credit Reporting Act.
Although you are absolutely mortified, you know you're not the only HR professional or company to be subjected to an FCRA lawsuit. In fact, FCRA litigation has increased every year over the past decade, steadily increasing between 3 to 8 percent each year. In 2021, FCRA litigation reached a record high with 5,406 lawsuits, which means the number of FCRA lawsuits has nearly tripled since 2011.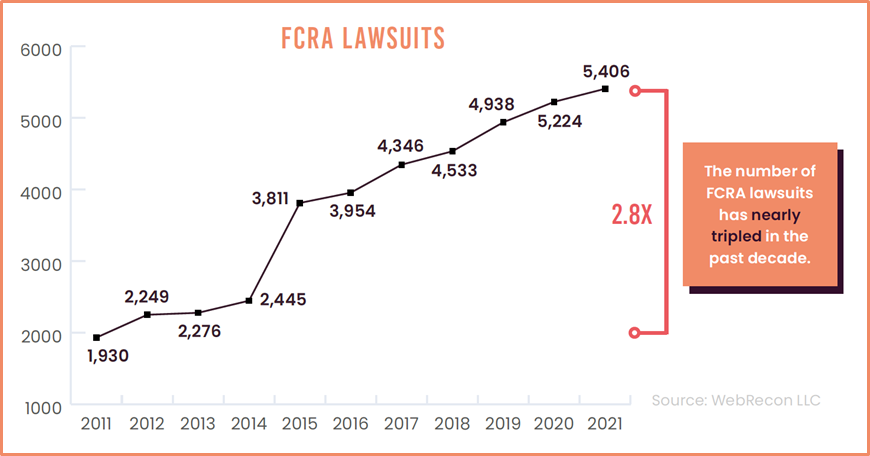 The settlements for FCRA lawsuits can range from thousands of dollars to millions, with defendants such as Starbucks, Amazon, Target, Whole Foods, and many other well-known brands. Not only do these lawsuits cost companies money, but they also consume valuable time, resources, and tarnish the brand reputation. Check out more statistics and reasons to avoid FCRA lawsuits in our e-book FCRA Compliance: Ultimate Guidebook.
Why the increase?
There are a few reasons for this steady increase in FCRA litigation. First, more and more companies are using background checks for employment. Second, these companies are not aware of the rules or they're not taking due diligence to follow the FCRA rules. Some employers even try to conduct their own background screening using whatever data can be found online which increases the likelihood of making employment decisions based on inaccurate information, which puts them in violation of the FCRA. Lastly, employers may use a third-party background check company that also neglects to follow the rules. Throughout the past decade, employers and background check companies have paid more than $325 million to settle FCRA-related litigation.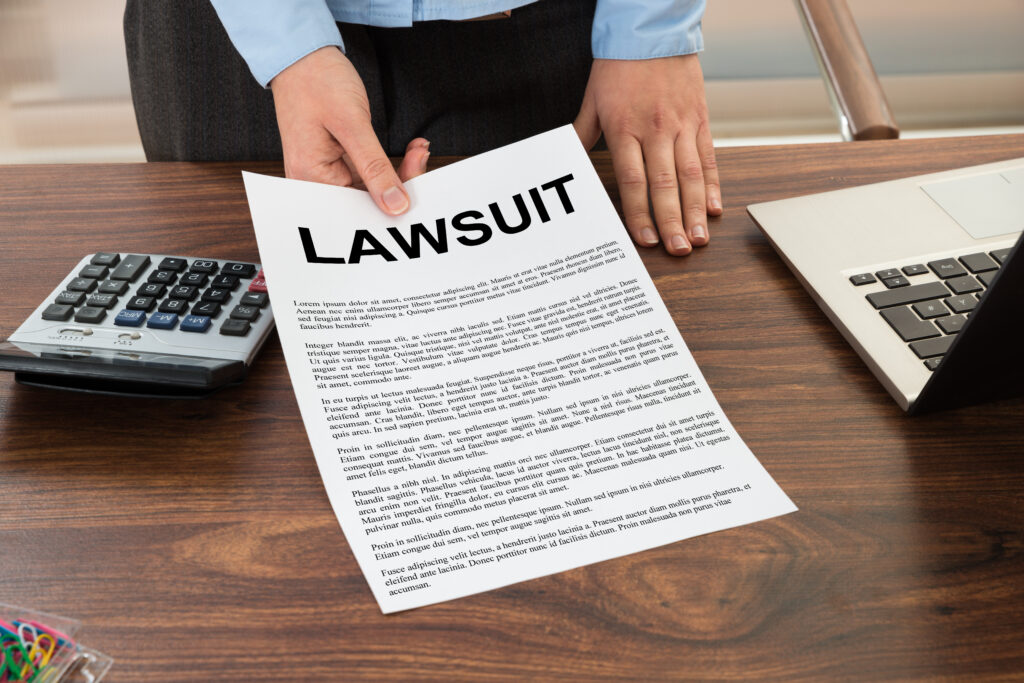 In an interview with HR Dive, employment attorney Matthew Simpson explained that employers make two common mistakes: including extraneous language in the form that notifies employees of the background check and making adverse employment decisions before providing applicants with copies of the report and their rights.
Another mistake employers make is lumping all the different permissions together and combining it with other forms in the application process which is considered misleading to applicants by FCRA standards. In a world of increasing consumer privacy laws, employers need to be more conscientious than ever in order to remain in compliance and avoid undesirable legal action.
5 FCRA MISTAKES TO AVOID
While this is not an extensive list, it does address some of the key mistakes companies make when using background checks for employment decisions. For more detailed guidance on how to remain in compliance with FCRA regulations, check out our e-book FCRA Compliance: Ultimate Guidebook.
Keep all the background check forms separate from each other, and also separate from your company's job application. Also, do not require applicants to sign liability waivers or other certifications.
Send the right documents at the right times. Sending the proper letters, notices and copies of reports at the appropriate times is a critical step to keep your company or organization in compliance. Under FCRA guidelines, an applicant must be notified that they are no longer being considered for employment, such as revoking a job offer or firing an employee, as a result of information obtained through a background check. Sending both pre-adverse and adverse action packets is required by the FCRA. Be sure to wait at least 5 days after sending a pre-adverse action letter before sending an adverse action letter, to comply with the FCRA, although some cities/states might have more specific regulations.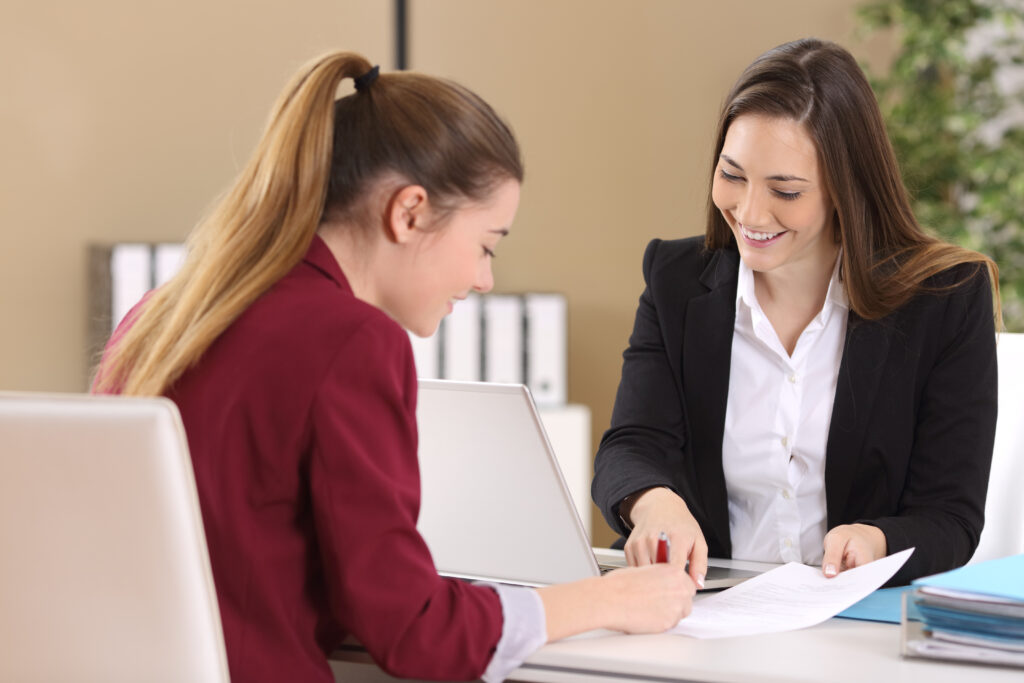 Stay on top of all state FCRA laws and privacy laws, which change more frequently than the federal laws.
Partner with a third-party background check provider that is accredited by the Professional Background Screening Association (PBSA), such as True Hire. Accreditation holds background screening companies to the highest compliance standards in the industry. This distinction cannot be purchased; it must be earned. Compliance is demonstrated through rigorous desk & on-site audits completed by an independent 3rd party auditor. Only the top 10 percent of background check companies in the world are accredited by the PBSA.
Talk with your corporate legal counsel to develop a policy regarding FCRA compliance and other fair and legal hiring practices.
Download our latest eBOOK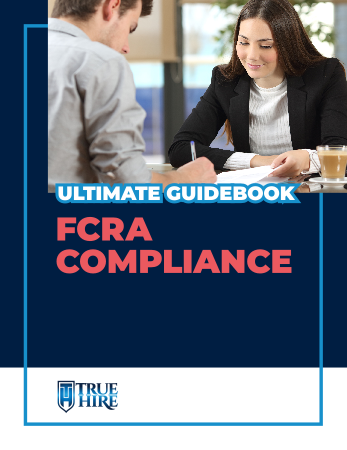 Learn best practices for maintaining FCRA compliance to keep your background checks legal.
DISCLAIMER: True Hire is not a law firm and cannot provide you with legal advice. This guidebook is being provided for general information purposes only and should not be construed as legal advice. We expressly disclaim any warranty or responsibility for damages arising out this information. Always consult your legal counsel directly when making compliance decisions. We do not undertake any duty to update previously published collateral.